---
Savin' Up For Saturday Night is a theater musical that premiered at the Sacred Fools Theater in Los Angeles, California on September 18, 2009.

Wildly popular and extremely successful, it extended for two weeks past it's original run, ending on October 31, 2009.
My first foray into musical theater, I served both as an associate producer, graphic designer, and video editor. Below you can see the promotional trailer we created for the show.
Total Running Time: 2:45
As graphic designer, I worked intimately with director Jeremy Aldridge to create a variety of elements both for the set design as well as a unique look for the promotional materials for the show.
We first created a set of four posters/postcards for the show that showcased the various cast members individually, as well as a group.

In addition to being postcards to promote the show, they also served as window posters displayed in the front of the theater during the show's run.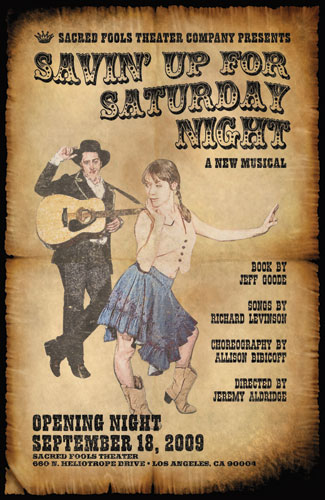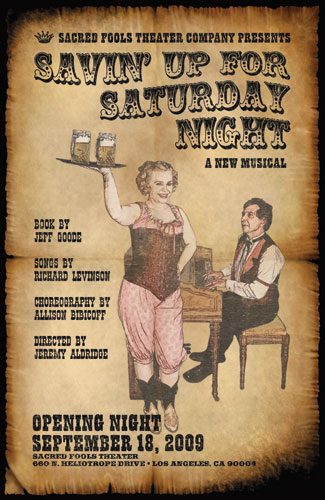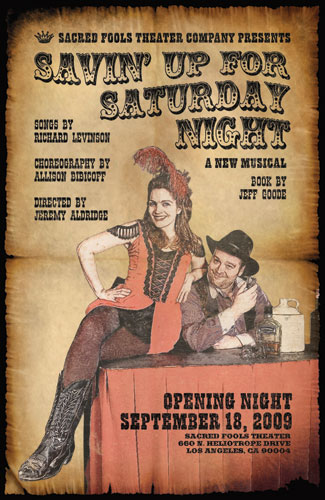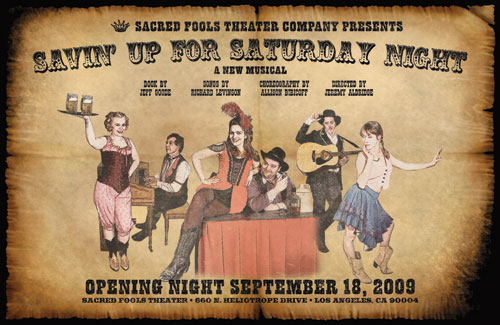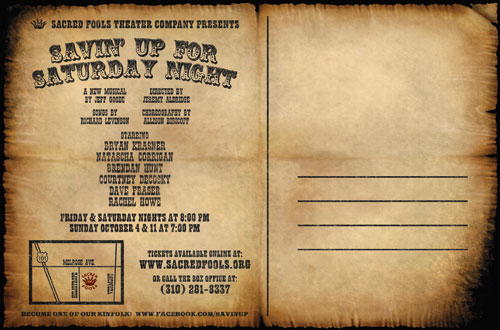 I also created other elements to promote the show, including a CD label, the program pamphlet, and a 12 foot long banner that was displayed prominently on the marquee above the theater entrance.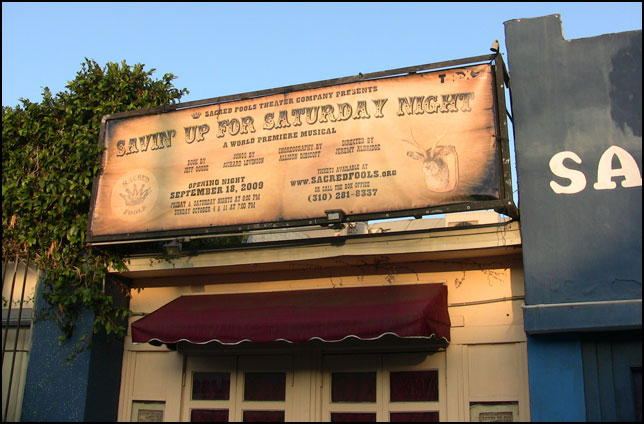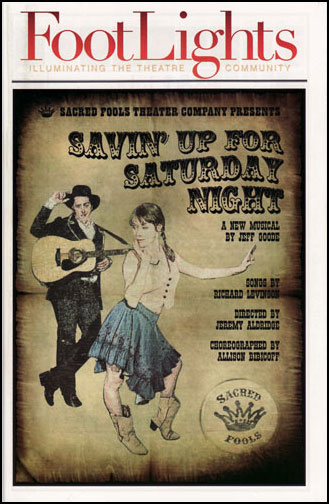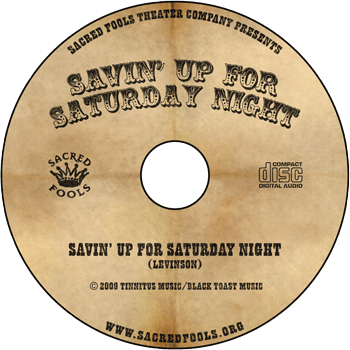 I also created a variety of elements that were incorporated into the set design of the show itself. These included a logo for the fictional bar when the show takes place, a large format poster promoting the "show-within-the-show," a concert performed by one of the main characters, and various signs that were hung in the lobby to contribute to the atmosphere of the "Ready Bar & Fill." One of my favorites is a "hand-drawn" picture by a fictitious bar patron who "drew" a picture of the main characters on a sheet of loose-leaf paper. Like the other "hand-drawn" effects of the posters and postcards, this was created by manipulating photos of the cast that I shot in Adobe Photoshop.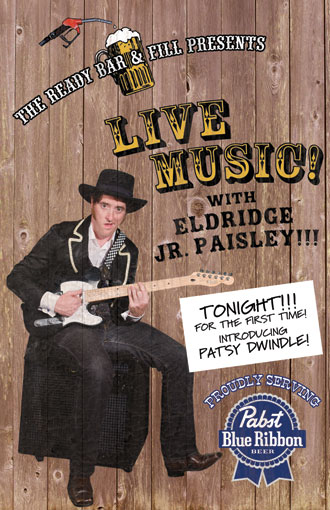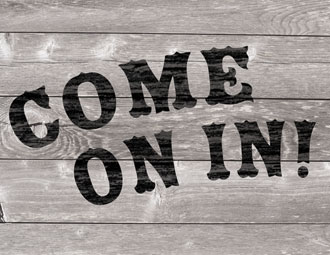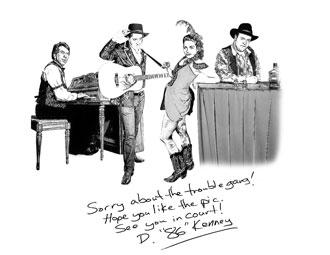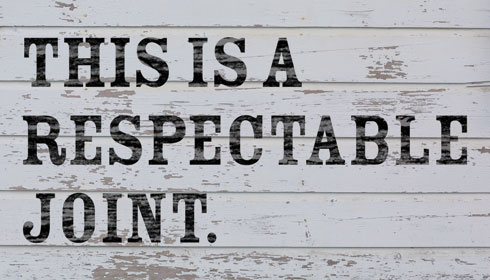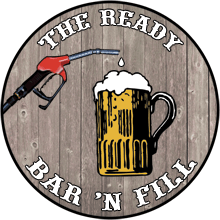 In October 2010, the show had a second run at the Grove Theatre in Upland, CA. The producers wanted a whole new look for the main logo, but still wanted to reference the original show and some of the returning cast members. The result was the poster you see below.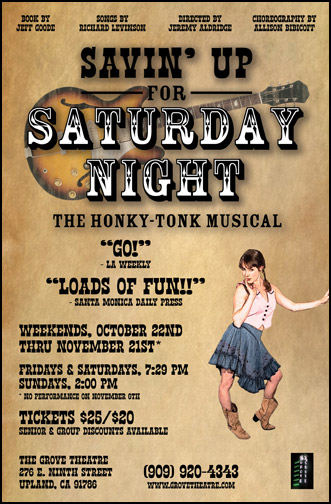 Web site designed and created by Upstart Film Collective. Copyright 2019.